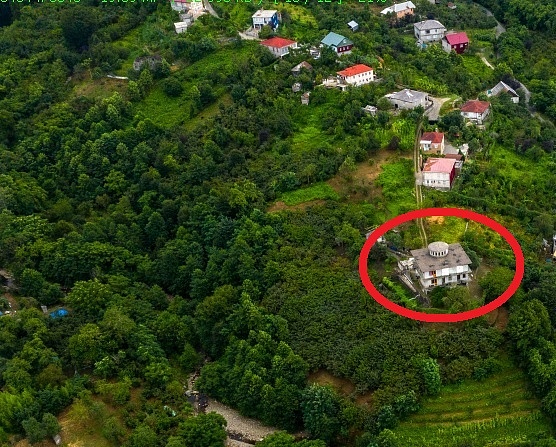 Land for sale with a house in Akhalsheni
Land for sale with an area of ​​10444 m², for agricultural purposes. On the territory of the site there is a rich garden. Every year, up to two tons of nuts are harvested, up to three tons of tangerines, there are also fruitful apples, pears, figs, etc. There is the possibility of planting plants in a greenhouse.
On the territory of the plot a house of 844.71 sq.m was built from Armenian tufa. White frame. The third floor of the house offers a view of the sea and mountains.
The house has 11 bedrooms, 4 bathrooms. In the center of the house there is a comfortable large spiral staircase. On the roof of the third floor it is possible to install a swimming pool and sunbeds. Sewerage and water connected to the pool. The rooms have new oak windows and oak parquet floors.
An ideal place to organize a green tourism hotel.
Quiet and creative place with gorgeous nature.