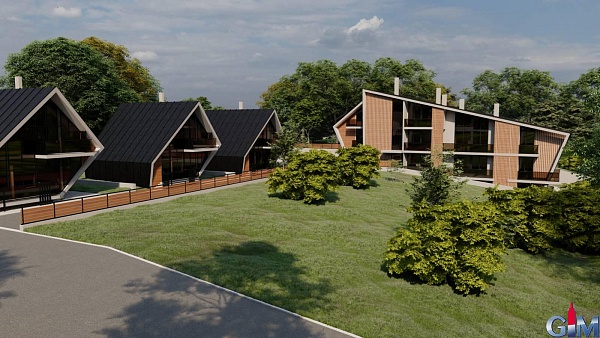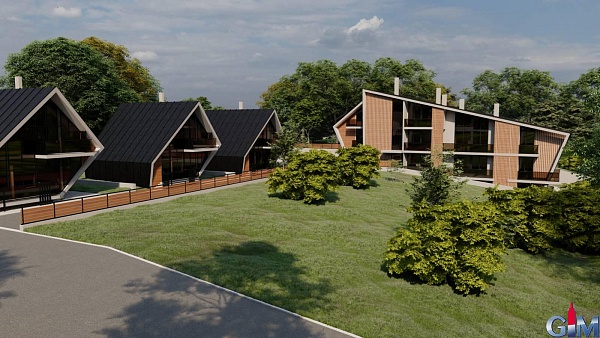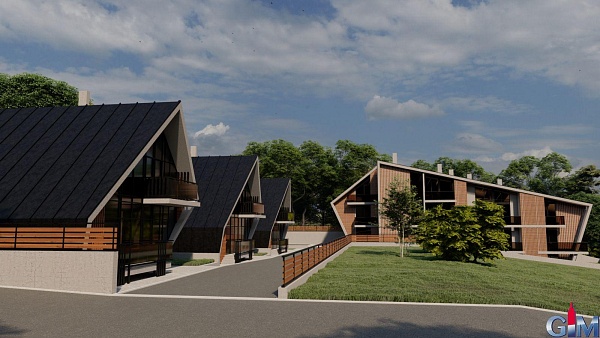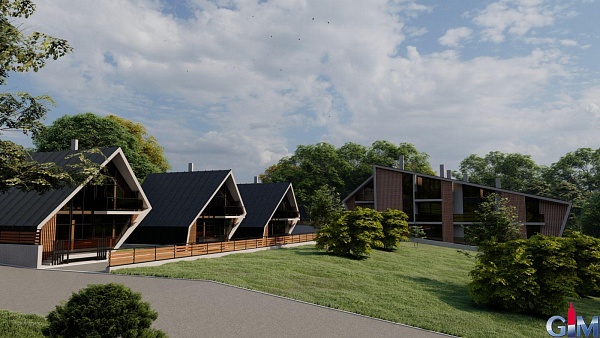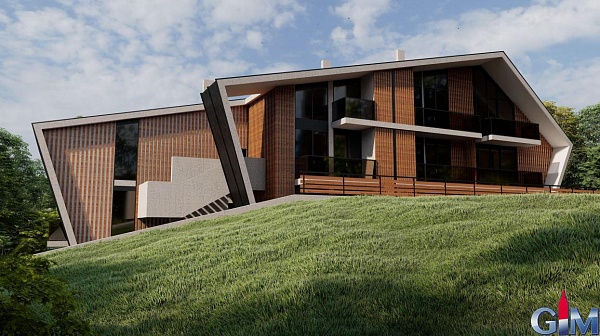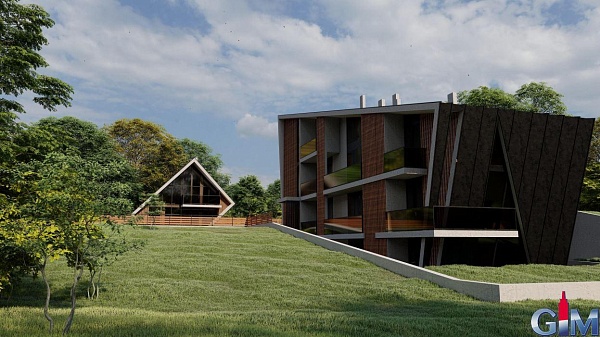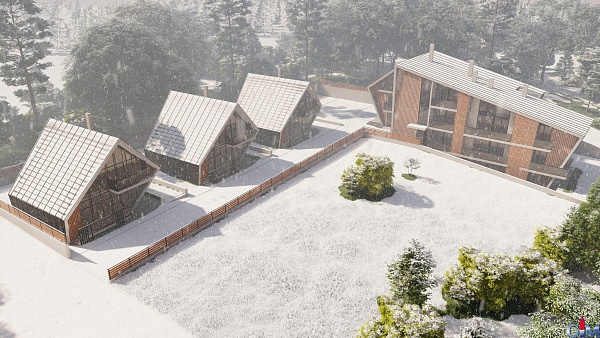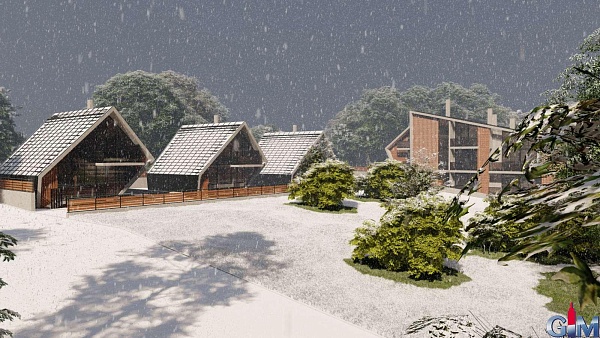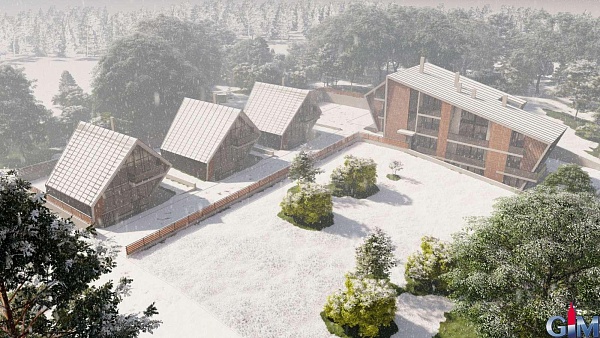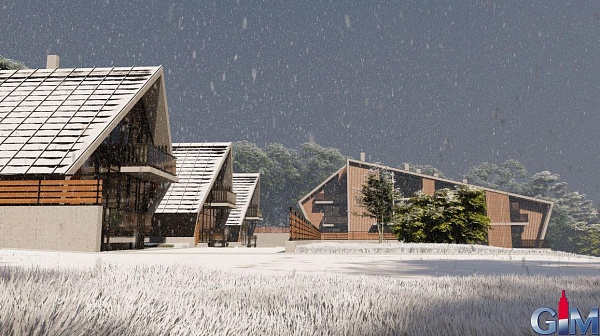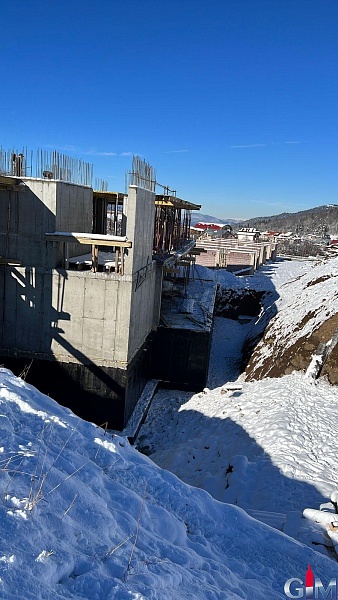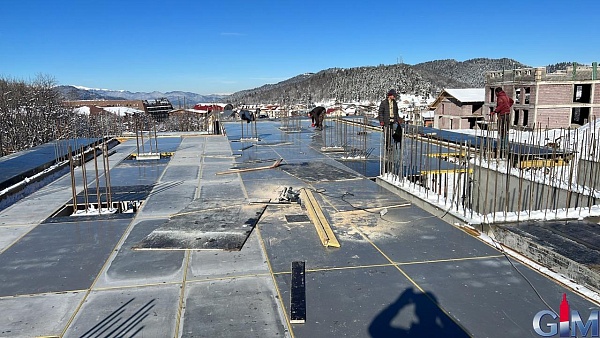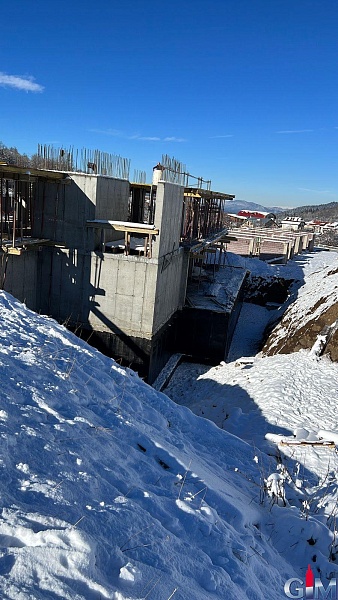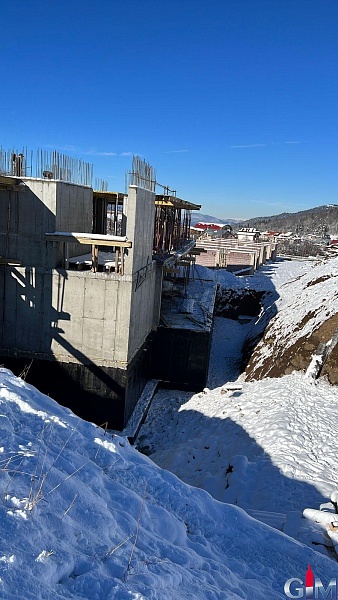 Sale of a land plot with a residential building in Bakuriani
Land for sale with an area of ​​2242 m² in Didveli, Bakuriani, near the ski slopes. On the site, in accordance with the project, there should be a hotel complex - a residential building of a hotel type and three cottages.
At the moment, a residential building with an area of ​​1650 m² has been built on the site. The building has two floors, an attic and 2 underground floors. Condition - "black frame". It is located on sloping terrain (15%). The property is accessed from the main road.
The building has 15 apartments with an area of ​​40 - 70 m². Ground parking for 10 cars and underground for 5.
For the facade, stained-glass windows, brickwork and ceramic tiles with a wood texture are used. For the roof, profiled metal sheets are used, which also complete the facade cladding. According to the project, 3 two-story cottages with an area of ​​125 m² each should be located on the territory.
Bakuriani is a small but popular village and ski resort among the picturesque Caucasus Mountains in the heart of Georgia. There are only two small streets, so everything you need is at hand and within walking distance. The landmark of the center is the police building, the information center and the bus station. Nearby are many shops with essential goods, supermarkets, cafes and pharmacies. Along the way, at the crossroads, there are signs with directions to the ski slopes.