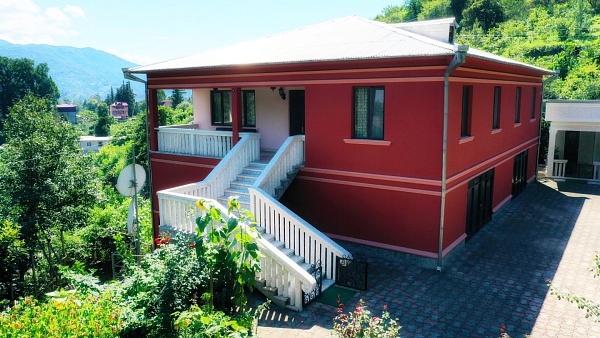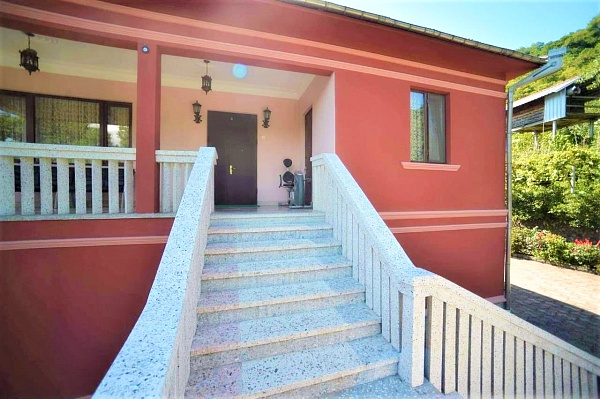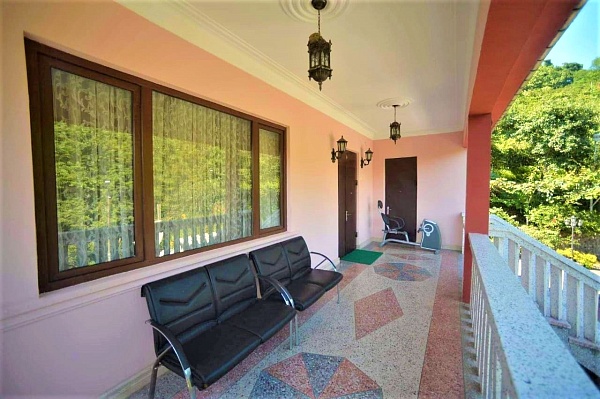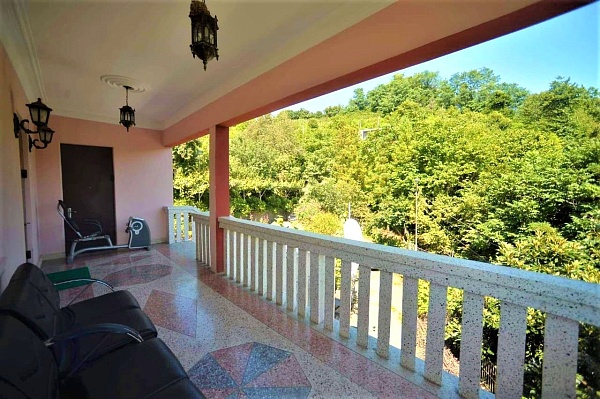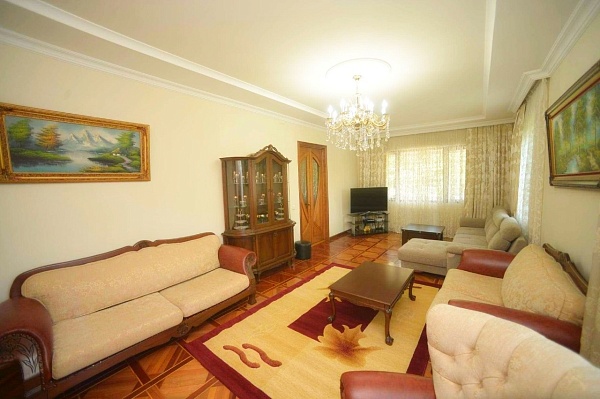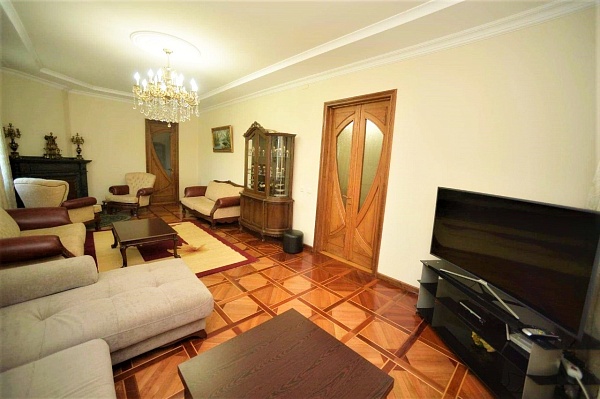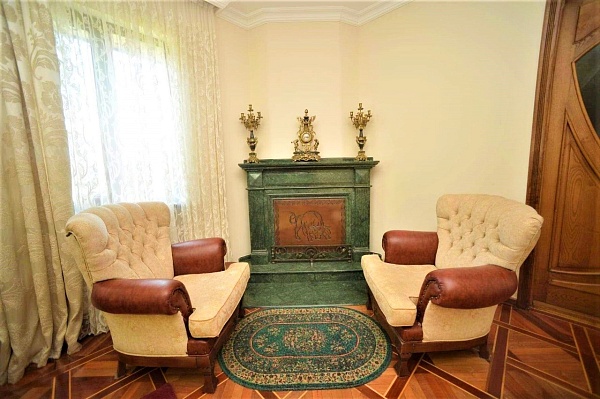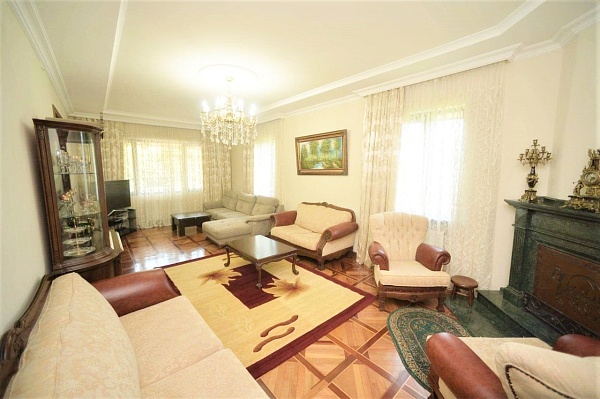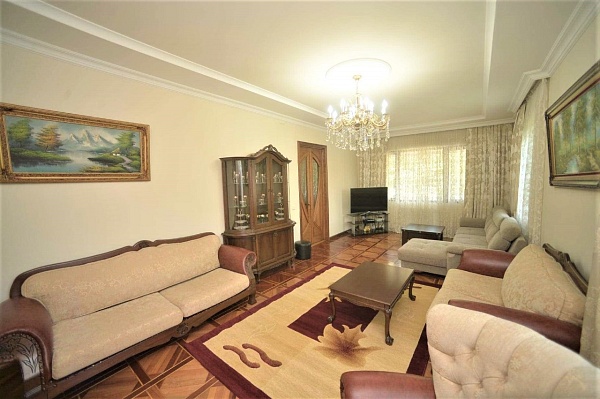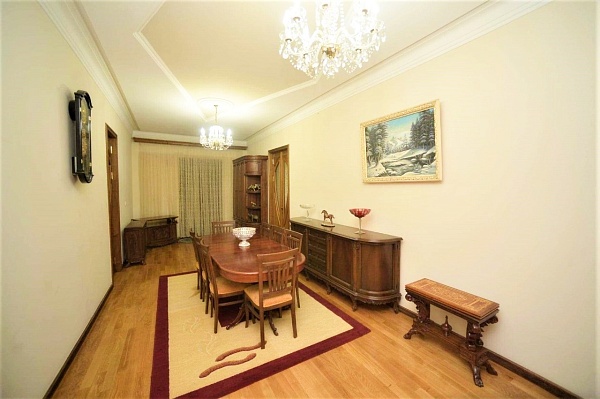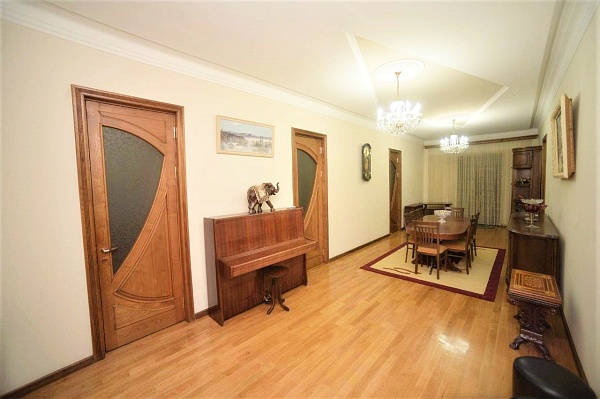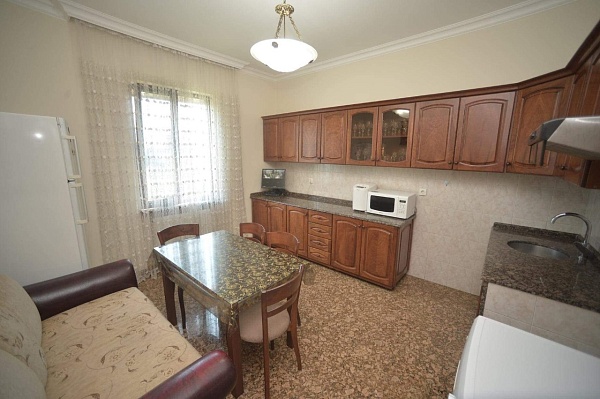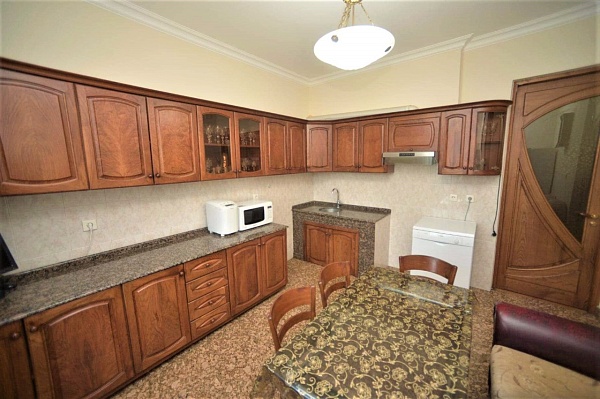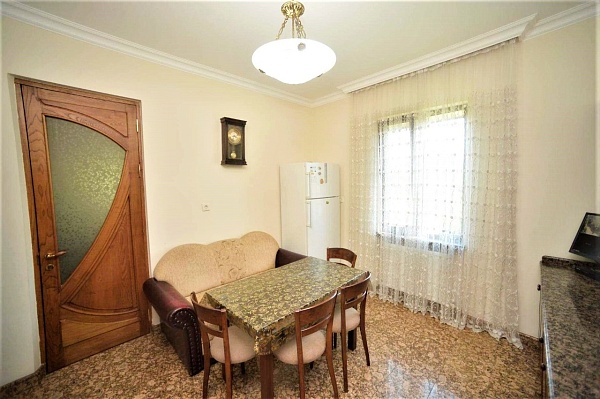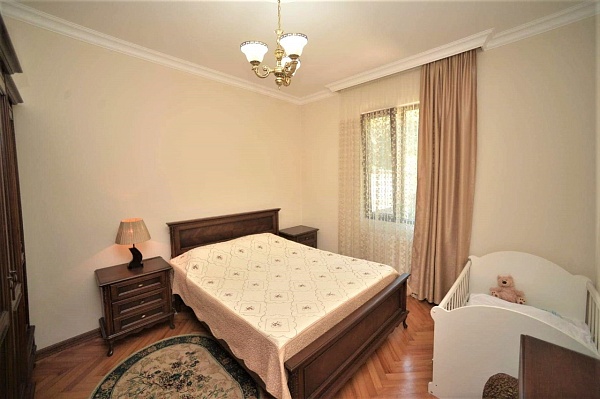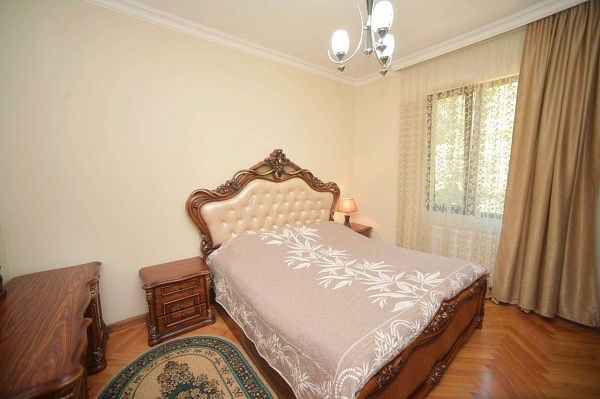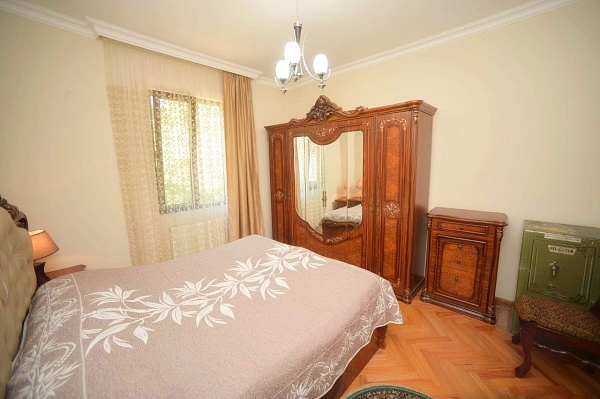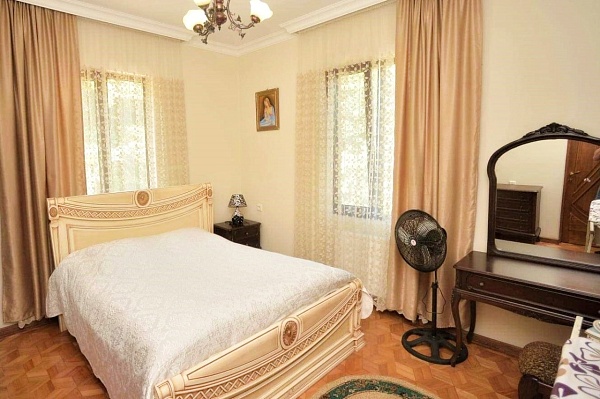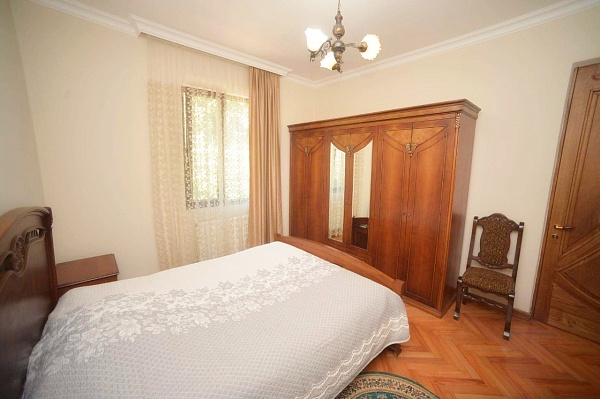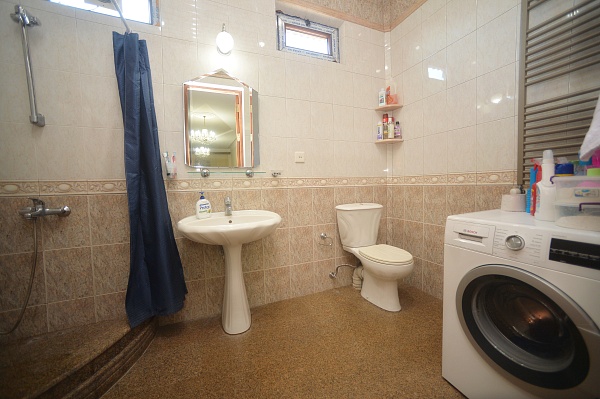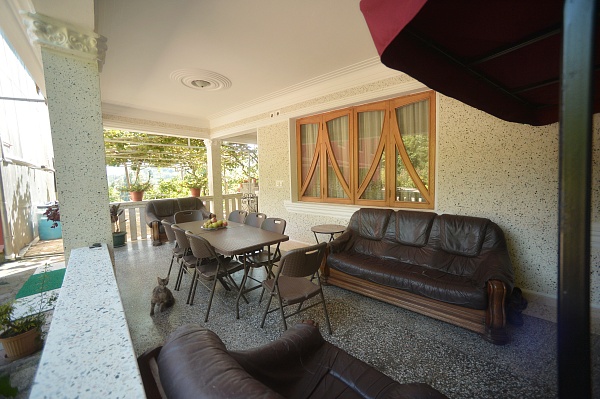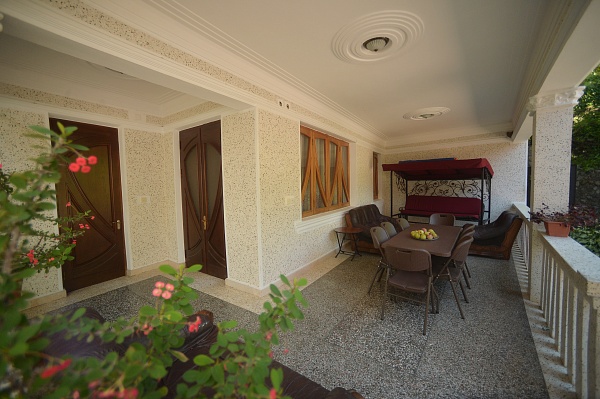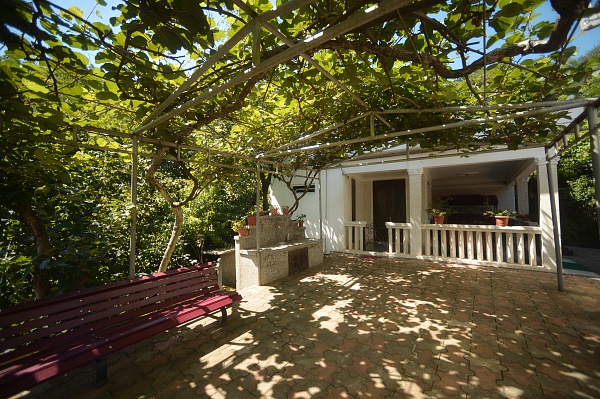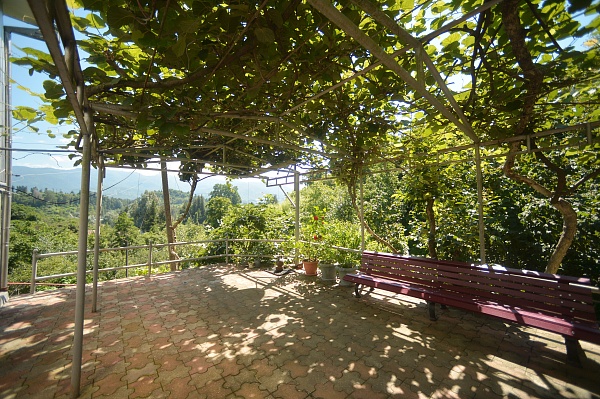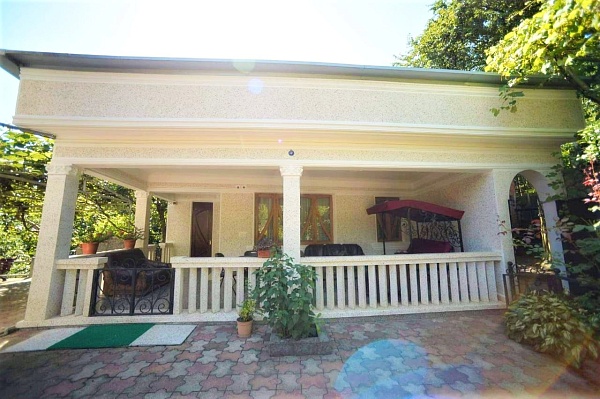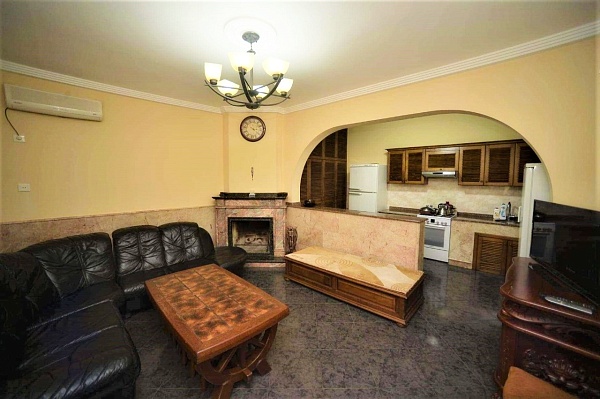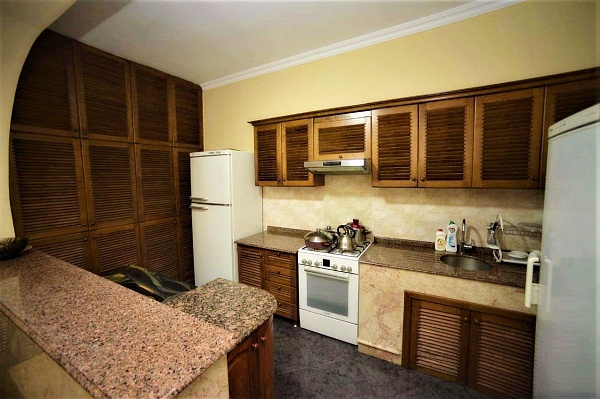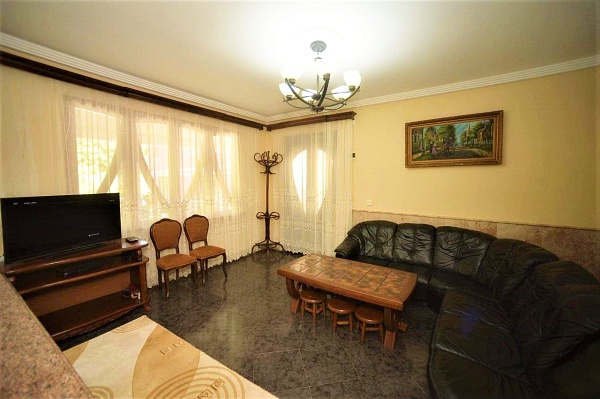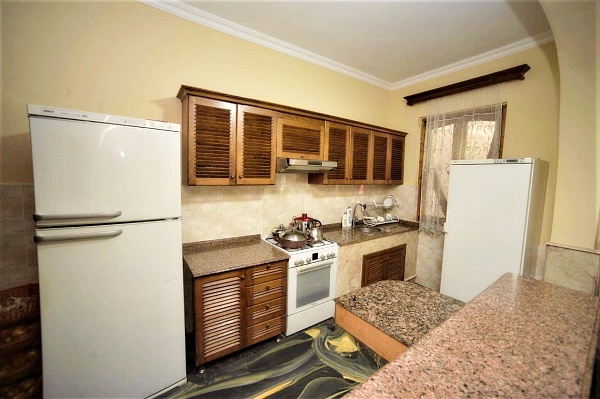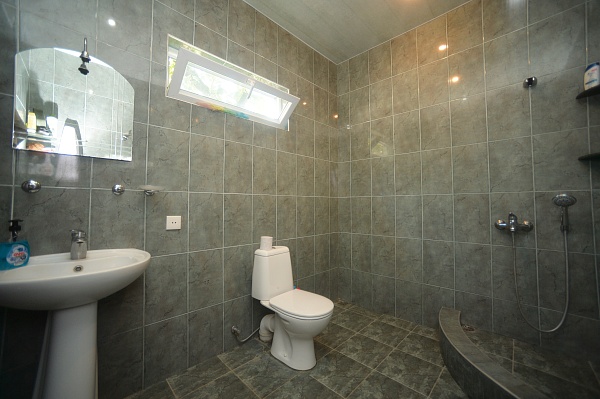 Beautiful house for sale in Batumi
A beautiful house for sale in Batumi on Niko Muskhelishvili street with beautiful views of the mountains.
The total area of ​​the land plot is 5363 m2, on which the main house and summer veranda are located, as well as a beautiful garden of citrus trees and various types of fruit trees.
The main house with a total area of ​​406 m2. There is a basement where you can arrange a cellar. On the ground floor there is a garage and a warehouse, and on the second floor there are 4 bedrooms, a bathroom, a kitchen and 2 guest rooms.
In the House there is:
- central heating
- granite fireplace
- air conditioner
- massive wooden furniture
- modern household appliances
- new upholstered furniture
- the floor is completely parquet
- entrance iron doors
- internal doors are all wooden.
Summer veranda with a total area of ​​64,1 m2, in which there is a bar-kitchen and a guest room with a granite fireplace, air conditioning and a bathroom.
The yard is paved with paving stones, greenery and a beautiful lawn.
The territory is under video surveillance.
Responsible manager: +995 555 196 241