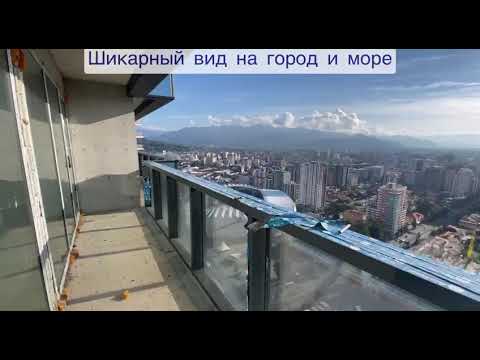 Buy apartments in Batumi in Blue Sky Tower residential complex
We offer to buy an apartment in Batumi from a reliable developer Like House. Apartment with a total area of ​​50,4 m2 on the 32nd floor, located at the address: Tbel-Abusaridze street, 13.

Blue Sky Tower LCD is a smaller version of a modern tourist paradise. Everything you need for life, recreation, entertainment and business is inside or nearby:
1. Shopping and entertainment complex (6000 m² of pleasure: branded shops, restaurants, casinos, spa, swimming pool, children's room, pharmacies and much more.)
2. The sea is located 400 meters from the complex. The walk to the beach takes no more than 5 minutes and runs along the central street of the city - the Alley of Heroes past palm trees, monuments and singing fountains
3. UEFA Stadium, Carrefour hypermarket and House of Justice - additional evidence of the advantageous location of the residential complex
Buying apartments in this complex, you get the comfort of a 4-star hotel for personal living or renting.
Come to your apartment on vacation, and the rest of the time, rent out real estate through our management company and earn.
The commissioning of the facility is planned for the 4th quarter of 2023, readiness - 67%.
Responsible manager: +995 555 196 241