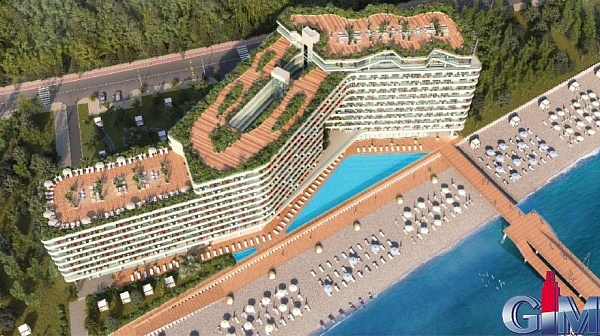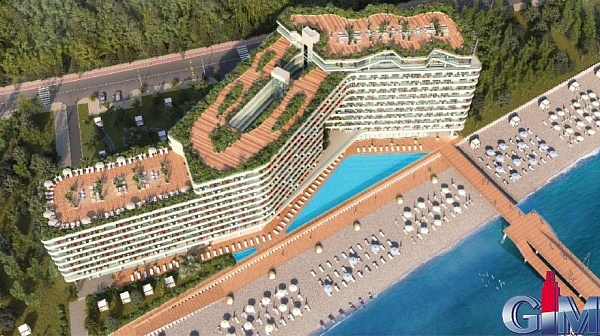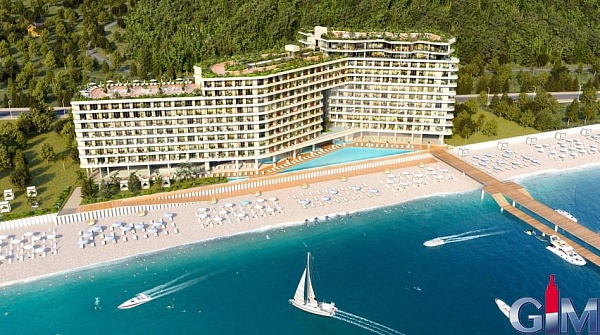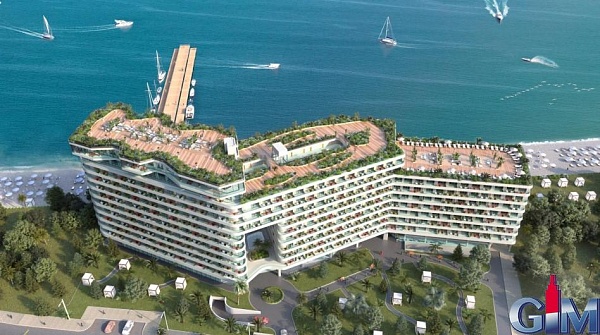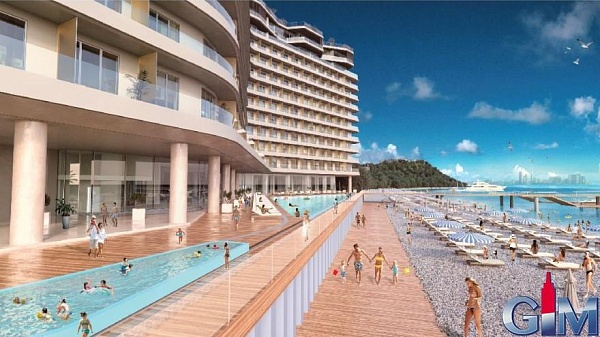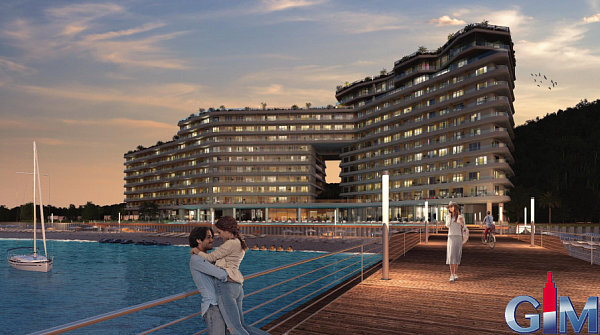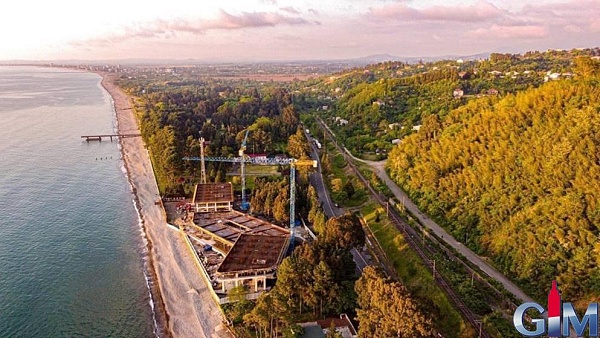 Sale of apartments in the residential complex Bamboo Beach
A new residential complex of premium class hotel type Bamboo Beach on the first line of the Black Sea in Tsikhisdziri (10 km from Batumi, 15 minutes drive) 440 meters above sea level An ideal location if you are tired of the bustle of the city.
Tsikhisdziri is a unique place for its ecology. The combination of mountain and sea air has a healing effect.
Clear water, there are no rivers flowing in this place;
Wild beaches hidden from the eyes of many tourists;
Nearby there is a bamboo forest with eucalyptus trees, which always pleases with its freshness and tranquility;
In summer, it is cooler here than in Batumi and less rainfall, and in winter it is warmer.
The complex itself includes:
5-star hotel of a famous brand and 531 apartments.
The closed area of ​​the project is 10 m² (the building itself occupies only 000 m²).
Complete infrastructure for a comfortable stay:
two restaurants;
private jetty;
a large outdoor pool with an area of ​​750 square meters and an indoor pool;
water park and zipline;
children playground;
SPA and fitness center;
conference hall;
open and closed car park;
concierge services and round the clock security.
The buildings are made of different number of storeys, 8-10-12 floors.
There are 6 high-speed low-noise MITSUBISHI elevators and 2 entrance groups to the building.
On the roof of the complex there is a view lounge-zone, available to all residents of the project.
Completion of the entire project - summer 2022
For investment: own management company (promotion, cleaning, property responsibility).
The area of ​​the apartments is from 34 sq.m to 187 sq.m
Panoramic windows in all apartments with access to a balcony or terrace, with a stunning view of the sea, Batumi, the forest.
The apartments are being sold in a white frame condition.