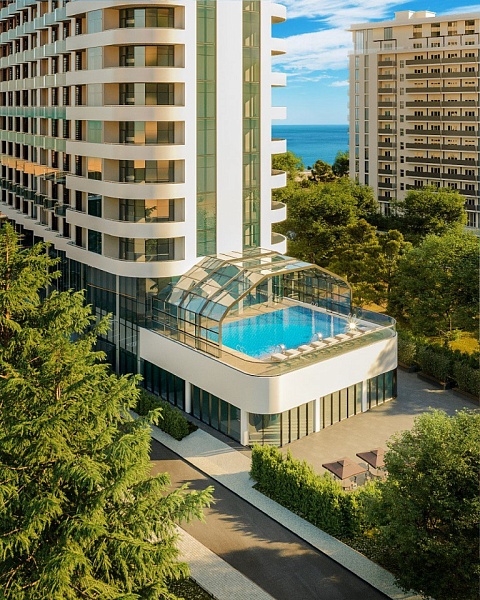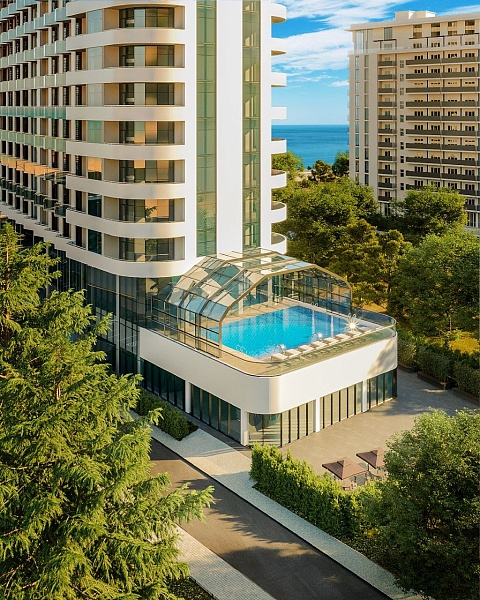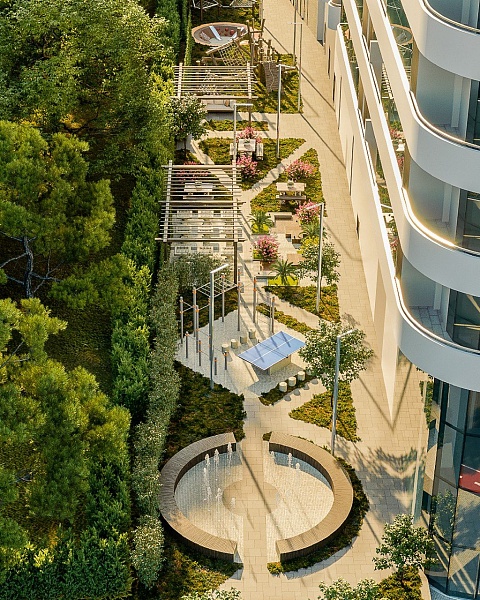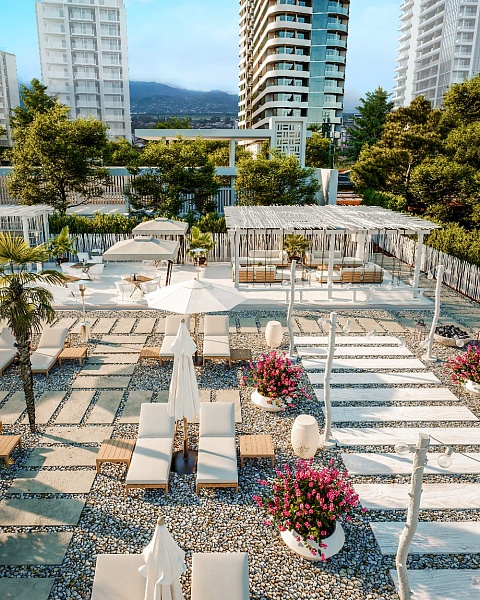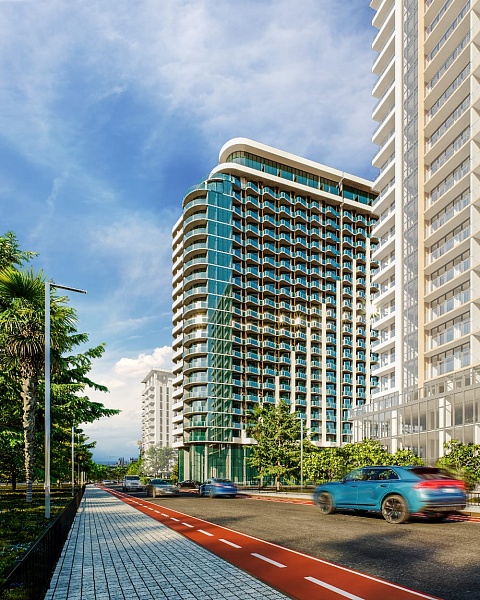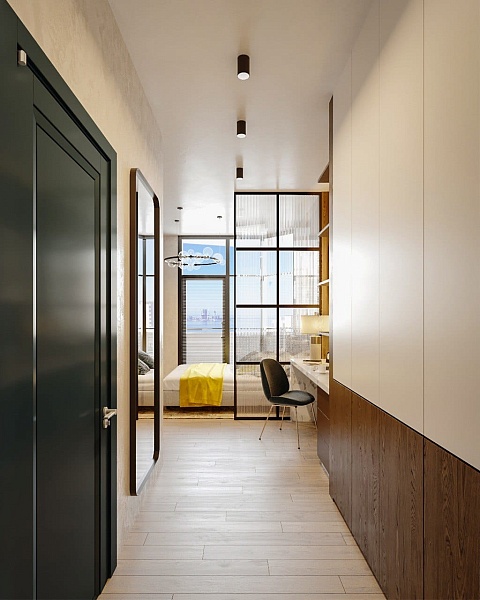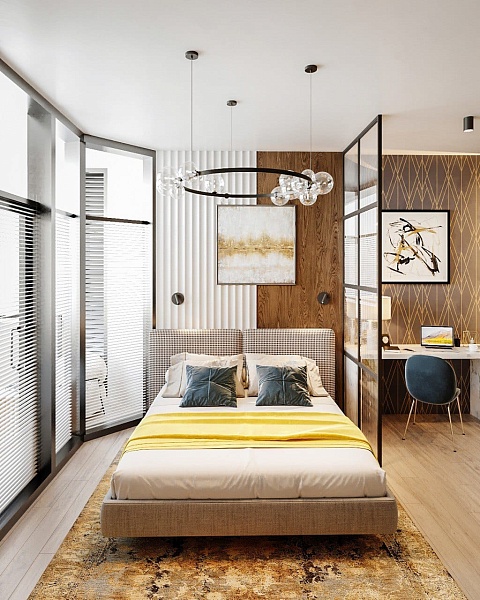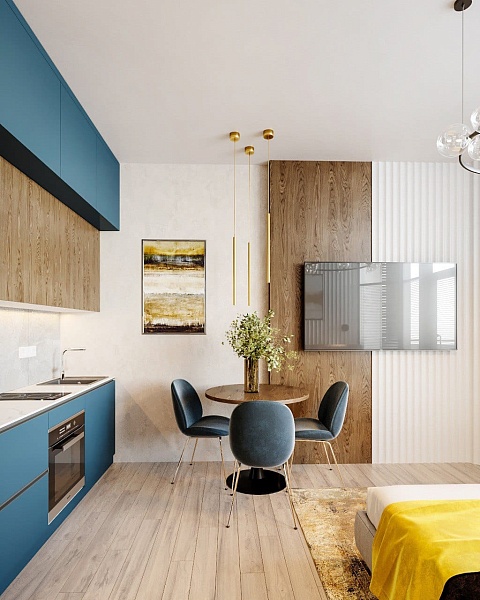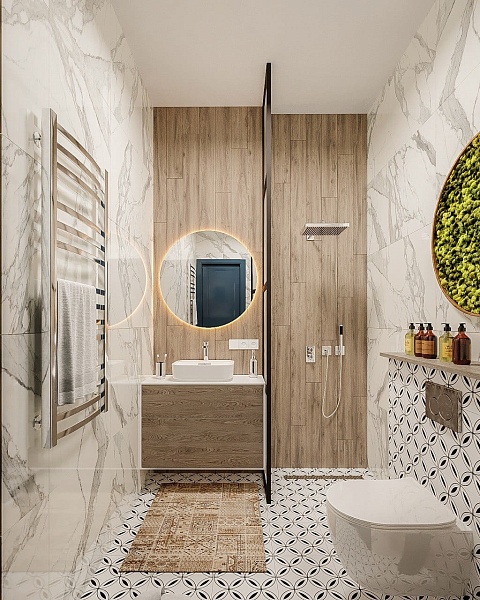 "Colossus Residence" is a new residential complex in Batumi, in the resort of Makhinjauri, which offers apartments on the first coastline with a guaranteed sea view. Each apartment has a rounded balcony with a beautiful view of the sea and Batumi.

The residential complex Kolos is a 21-storey building designed in a modern style and being built with all security measures and comfort conditions. The following materials are used in the construction of the project: B30 cement, a lightweight and moisture-resistant block with heat and sound insulation. The facade of the building consists of alucabond and stained glass. The foundation of the building is based on piles. The monolithic reinforced concrete frame provides seismic resistance by 9 points.

The building is equipped with two passenger and freight elevators. The house is gasified. Fire safety regulations are fully complied with: smoke detectors and fire extinguishers are installed on all floors, there is a fire elevator and an oxygen supply shaft, through independent miles.
The territory of the residential complex will be closed to outsiders; around the perimeter, XNUMX-hour surveillance cameras will be installed. The apartments have a smart home system: smart lighting, smart door lock, automated security system, control of electrical devices.
The infrastructure of the complex includes: a swimming pool designed for 4 seasons (glazed retractable roof), a fitness center, a shopping center, a multifunctional courtyard, underground and above-ground parking. For your relaxation and comfortable living, a yard will be landscaped, a terrace overlooking the sea will be opened on the roof of the building, a reception with administration and apartment rental service will be located at the entrance to the building. The complex will create a safe environment for your family to live peacefully: a yard of 3 sq.m., a children's playground, a guarded playground with attractions, a children's playroom with animators. Also, the complex will have its own private beach, which will have all the necessary conditions for a comfortable stay by the sea.
The apartments have a smart home system: smart lighting, smart door lock, automated security system, control of electrical devices.
It is offered to buy an apartment with an area from 30 to 107 square meters.
Realization of housing is carried out with a green frame finish, which includes:
Iron entry doors with smart lock
Aluminum windows and stained glass with double glazing
Walls, partitions and floors ready for finishing and painting
Fully wired electricity
Installed cold and hot water pipes and heating pipes
Balcony with decoration
Electricity, gas and water supply is carried out in the apartment
If desired, you can purchase a turnkey apartment with renovation, furniture and appliances.
Conditions for the acquisition of real estate in the complex: 30% down payment with an installment plan of 24 months.
The project completion date is 2023.