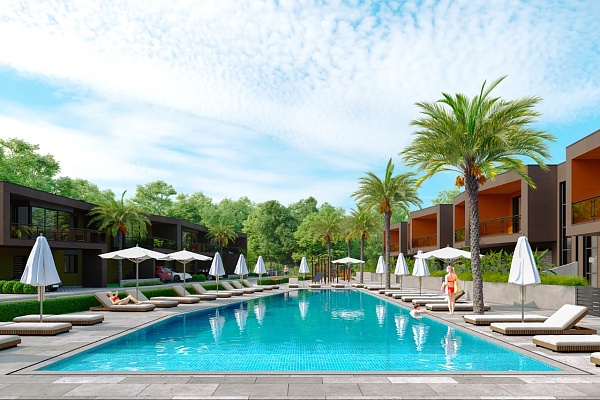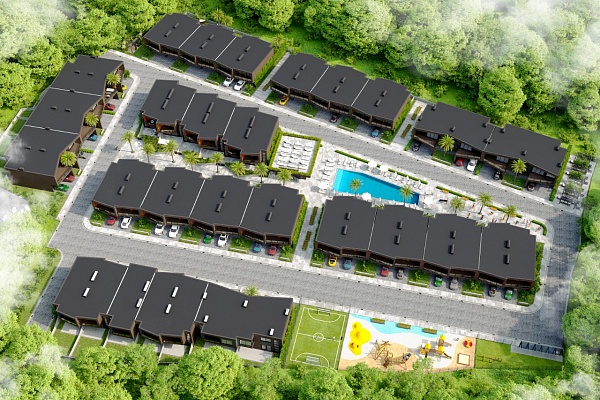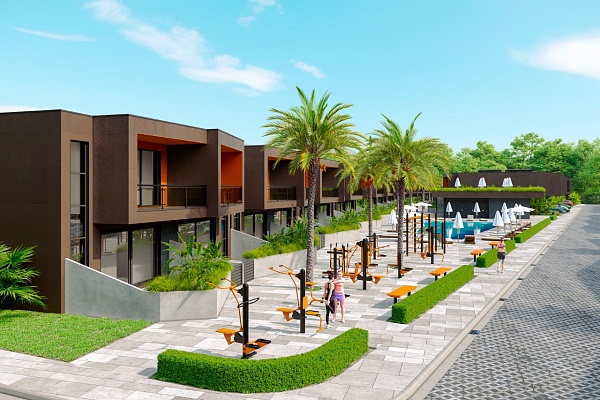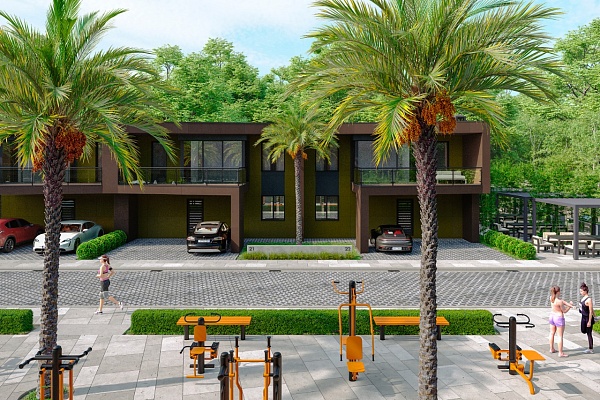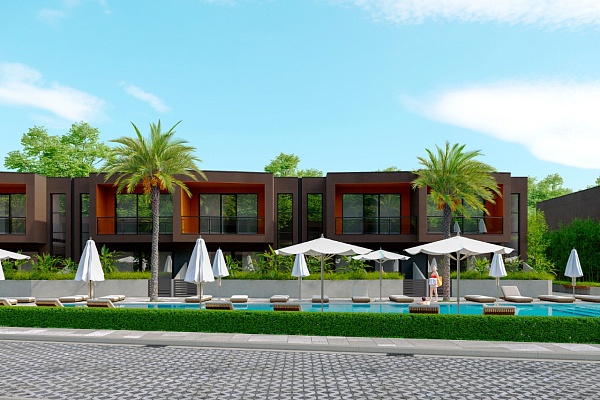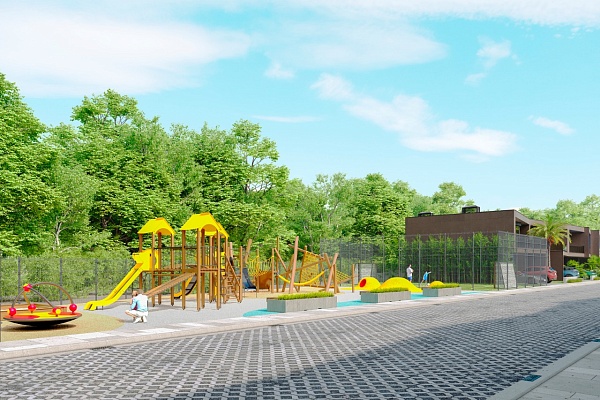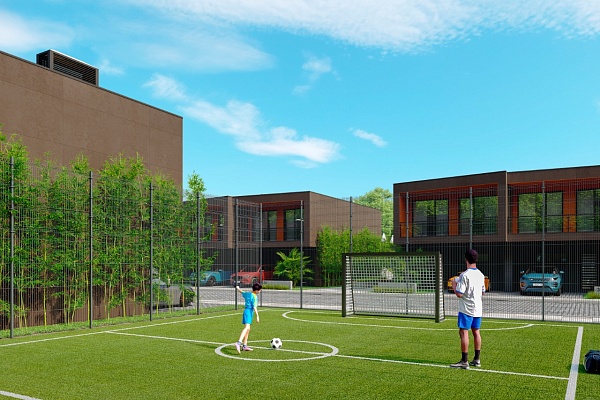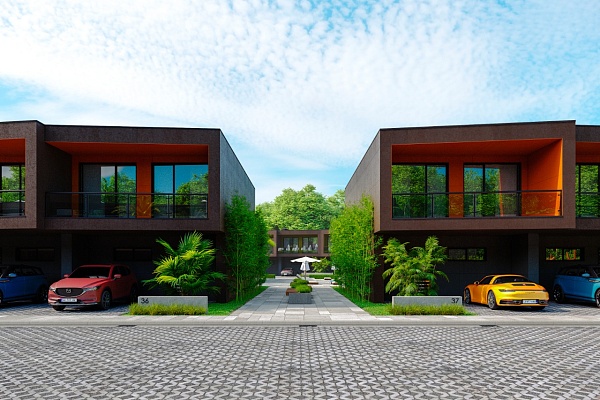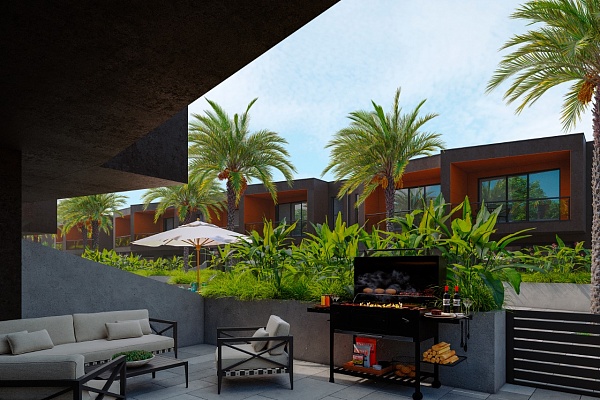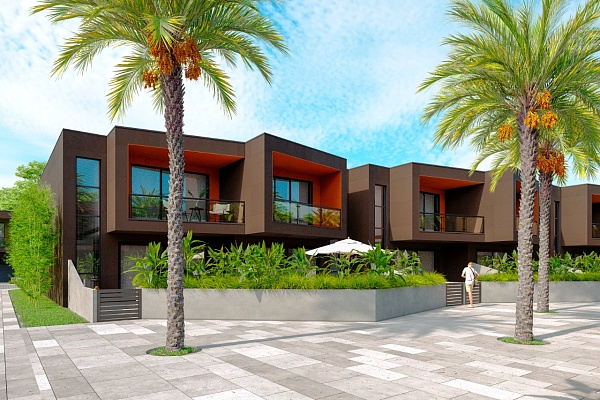 Polo Villas
is the sixth of Polo Villas' low-rise residential development projects within Batumi.
A club-type residential complex, unique for Batumi, is located in a quiet place, away from the hustle and bustle of the city. At the same time, in 2 minutes you can reach the seashore, in 3 minutes to the New Boulevard park, in 10 minutes to the center of Batumi. And in 30 minutes from your home you can travel through the mountains, forests, swim or fish in mountain rivers, wander through ancient fortresses and thousand-year-old bridges. You live in Batumi, while remaining in nature and have the opportunity to have a picnic in the fresh air at any moment. You do not have to make a choice between life in the city and beyond.
Polo Villas cottage settlement organically combines prestige and exquisite simplicity, environmental friendliness and modern technologies. An asphalt road leads directly to the village. The architecture of the houses blends perfectly with the natural landscape. A closed area with a developed infrastructure, car-free yards and round-the-clock video surveillance provide an exceptionally high level of security for residents of houses and their guests.
The Polo Villas Signature project is located
in the location of the Polo Villas quarter and adjacent to it, the project site occupies one and a half hectares on which 51 houses will be located.
There are 3 types of houses in total. The houses have 3-4 bedrooms, 3 bathrooms, parking at each house for 1 or 2 cars.
The houses are all 2-storey.
All houses have a backyard (land or private terrace).
In the territory:
Very large swimming pool
Workout for outdoor sports
Separate children's area
Rest zone
Dog walking area
The project section as a whole is divided into 8 blocks
.
The total cost of the townhouse
depends on which block it is in - that is, on the area of ​​​​the townhouse, on the area of ​​\uXNUMXb\uXNUMXbthe parking space and on the area in front of the townhouse. In the case of choosing a townhouse, in a particular block, the total cost is calculated.
For orientation:
The price of a townhouse (without land area and without parking area) - $1000 per sq.m. "black frame"
The area of ​​townhouses (without plot area and without parking area) varies from 150 - 180 sq.m.
Installment terms in the Polo Villas Signature project:

Internal interest-free installment: prepayment - 30% and installment - for 24 months
Completion date: end of 2024