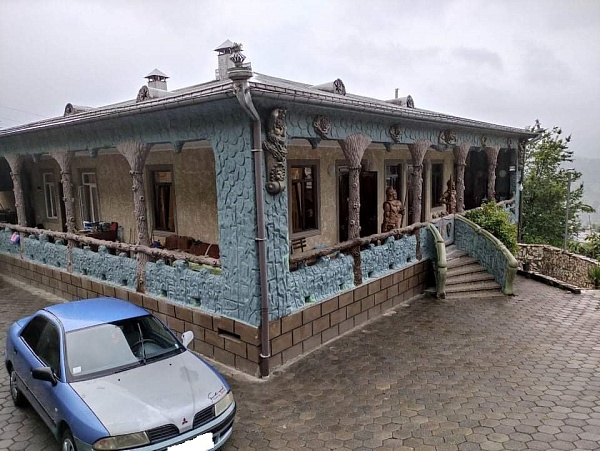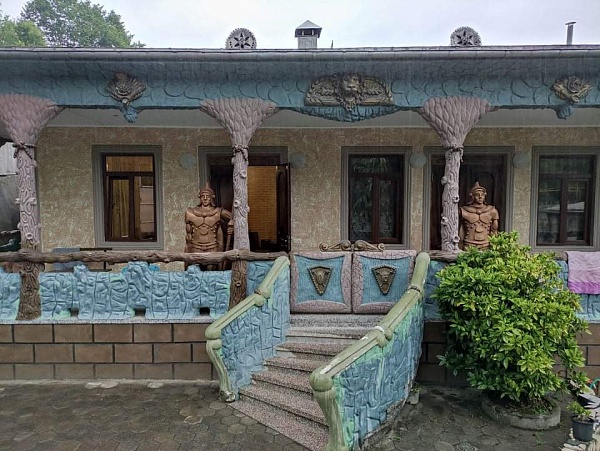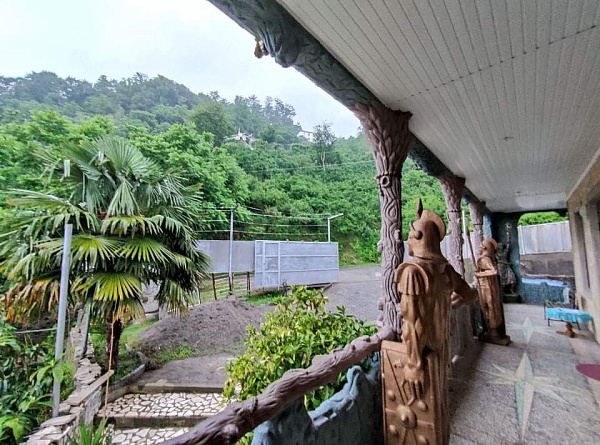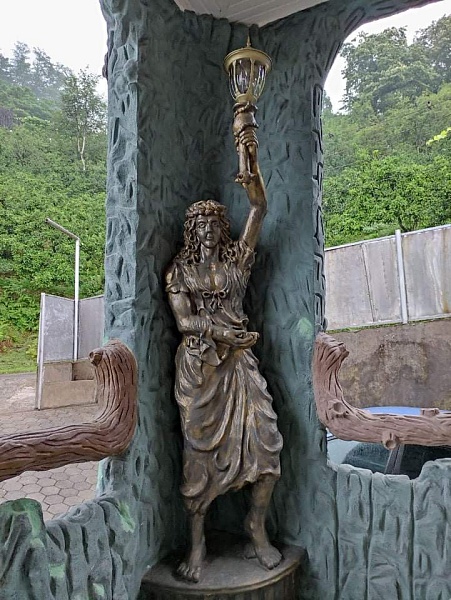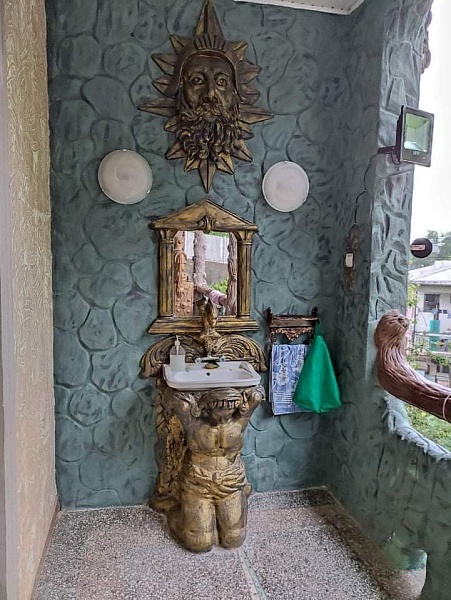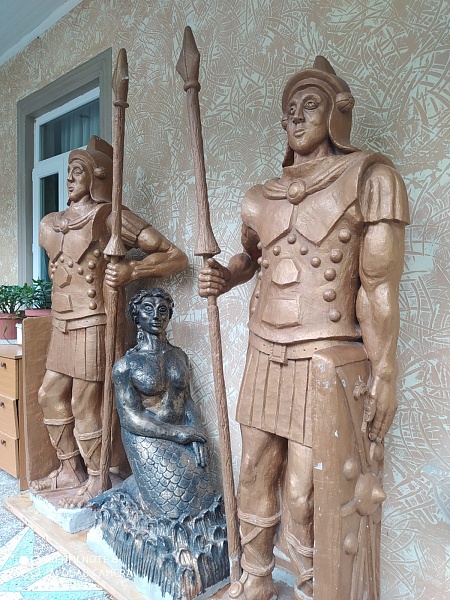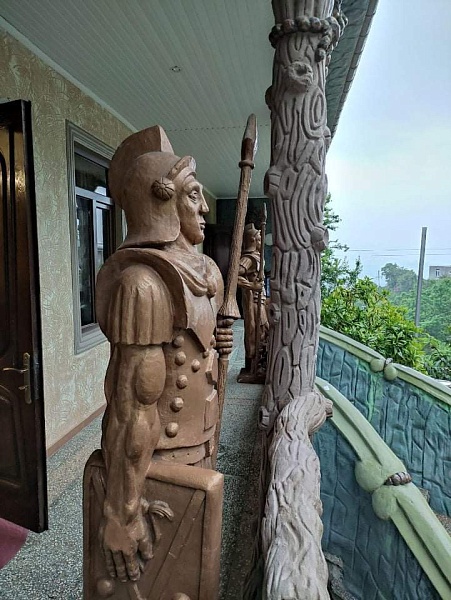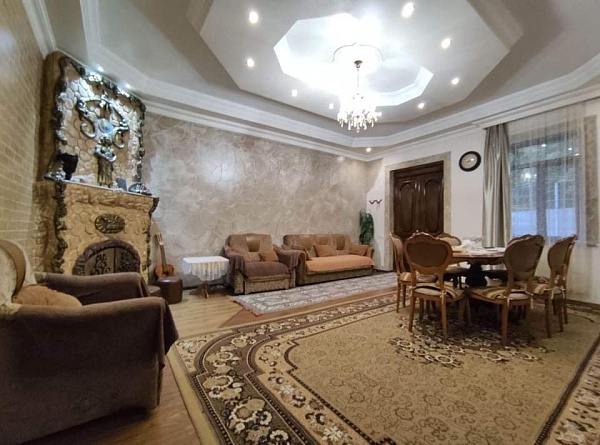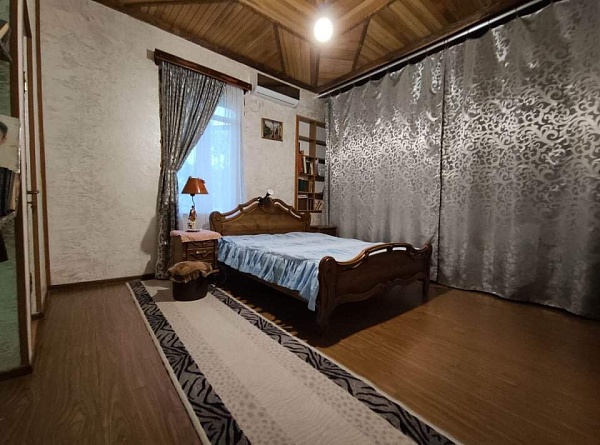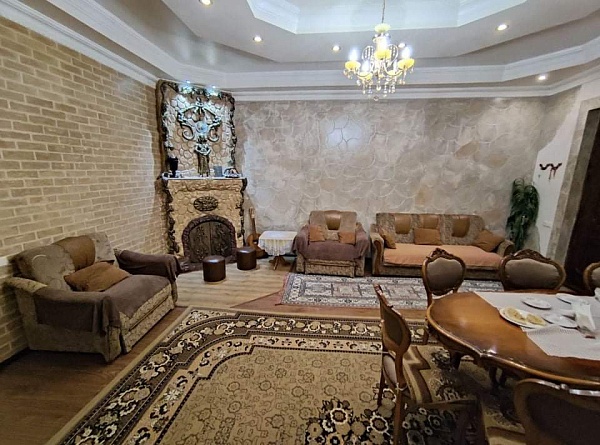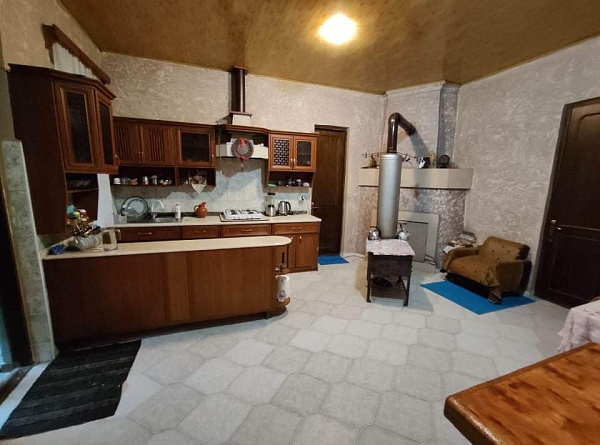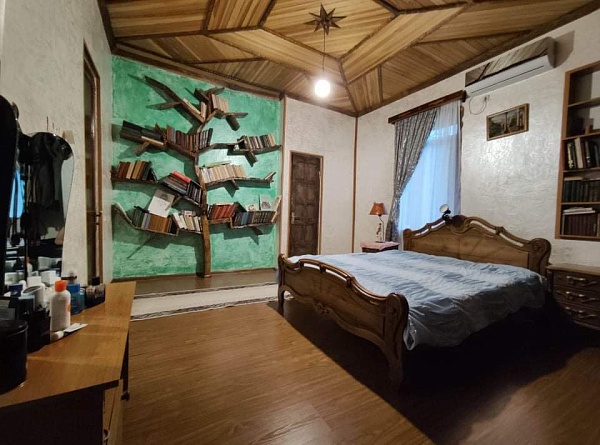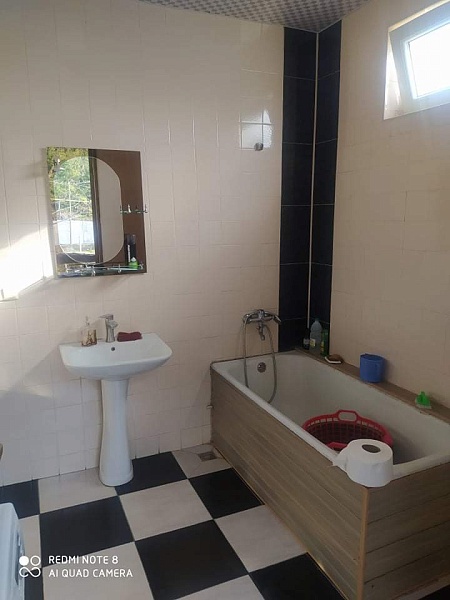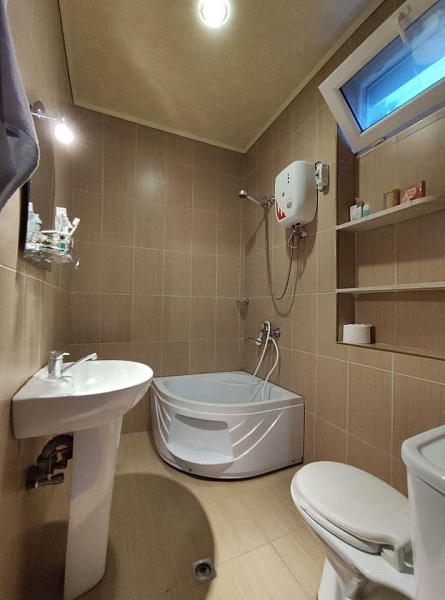 Sale of a decorative house in Gorgadzeebi.

A house with an area of ​​585.7 m2 is for sale in the village of Gorgadzeebi. with a land plot of 3229 m2.
The proposed house consists of four bedrooms, two living rooms, two bathrooms, and on the balcony there are handmade sculptures of Roman soldiers and have a majestic view.
This property is located in a picturesque place with a breathtaking view of the mountains.
A citrus orchard, fruit trees, and nuts grow on this site.
All communications have been carried out:
water - autonomous water supply,
Plot status:
Agricultural.
A little about Gorgadzeebi
:
The village is located 14 kilometers from the city of Batumi and belongs to the Kobuleti municipality of the Adjara region. The settlement is located at an altitude of 250-500 meters above sea level, respectively, the terrain here is hilly.
Fans of outdoor activities can ride bicycles around the village or go on foot trips. During the walk, you can see suspension bridges that serve as a crossing over the river.
You will not find tall buildings in Gorgadzebi, a maximum of several floors. Almost the entire population lives in private houses. There are several small cafes on the territory of the settlement, which will gladly provide local cuisine for their guests.
Responsible manager +995 591 61 84 84