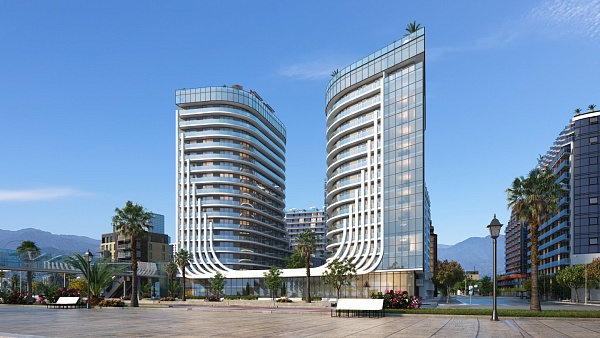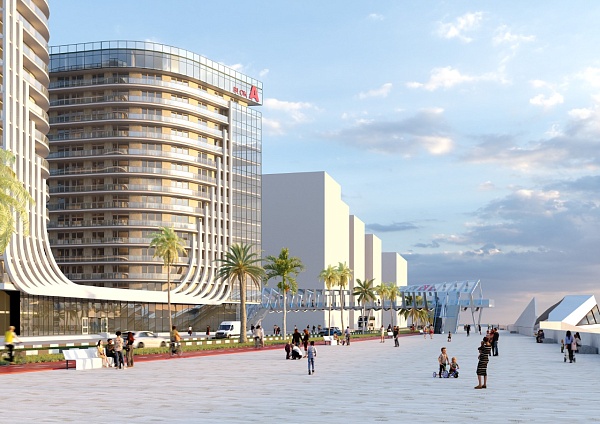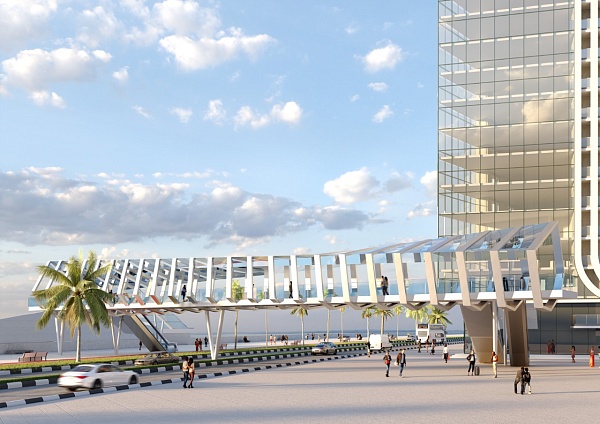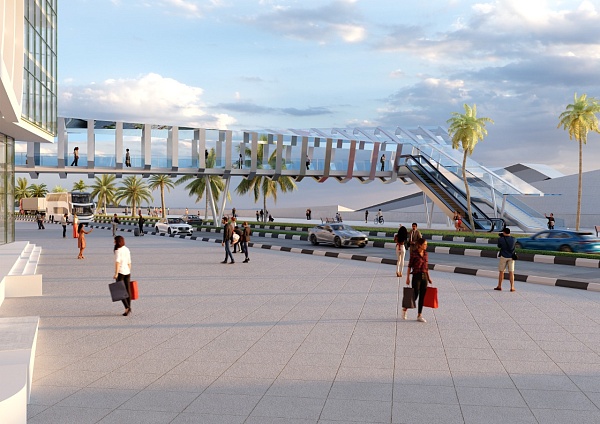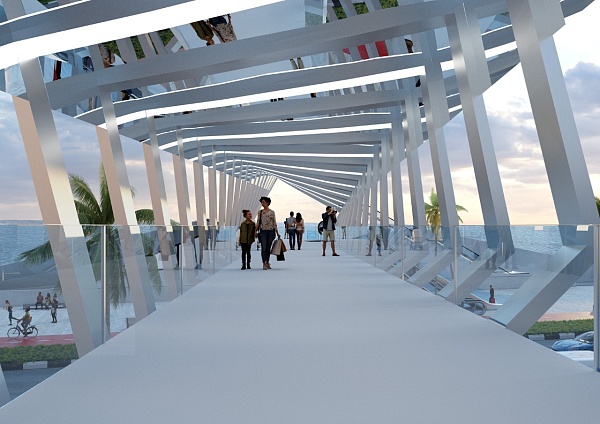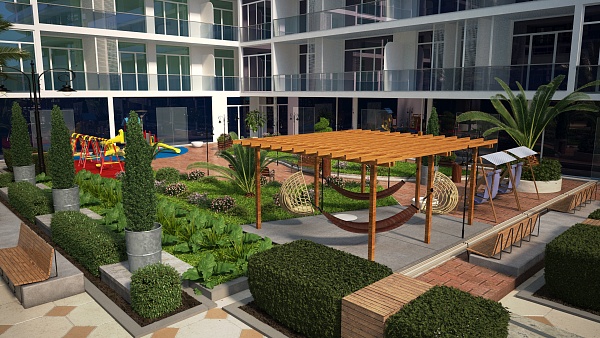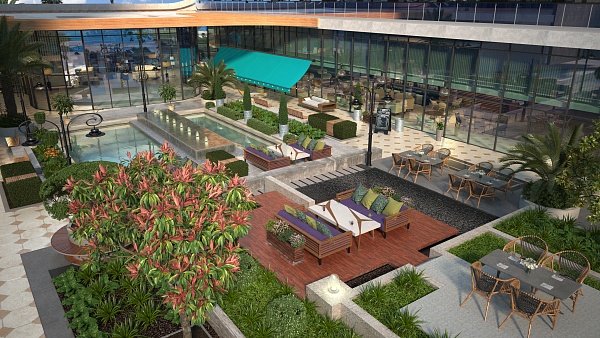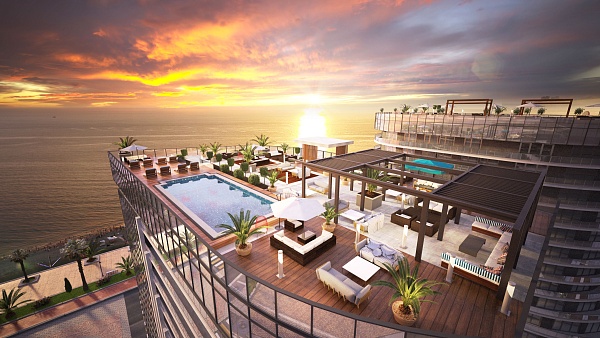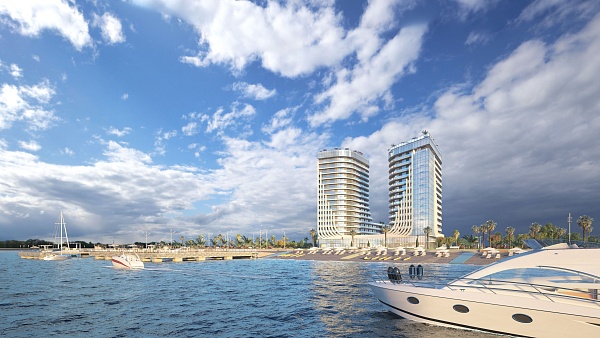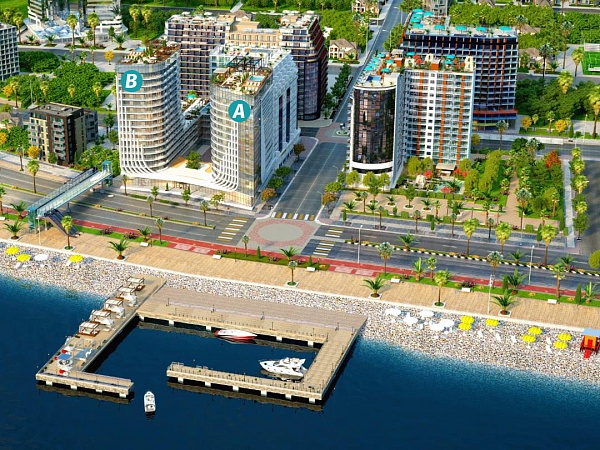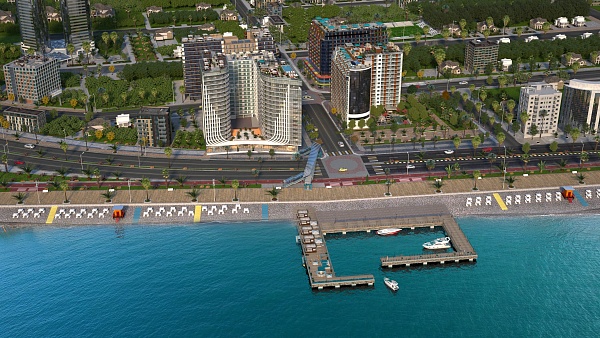 Marina Club is a unique multifunctional investment complex located on the first line of Batumi, by the sea.
The project, which is located on the new boulevard of the city of Batumi, and which is part of the ELT-quarter.
ELT Quarter, is being built on 7 hectares of land on the New Batumi Boulevard. The complex was designed by world renowned architects and designers in partnership with Wyndham Hotels & Resorts.
ELT Building presents a unique multifunctional investment complex ''Marina Club'' located on the first line of the sea.
The premium class complex consists of two, 16 and 18 storey blocks, which are connected by a common podium.
Infrastructure of the complex: casino, fitness center, hammam, spa complex, cafe, bar, restaurant, cinema, water park, supermarket, office space, conference room. The territory has its own pier and yacht club. In the courtyard there are children's and sports grounds, pedestrian alleys and places for recreation. Underground parking.
Terms of purchase: 50% down payment, installment plan until the end of construction.
Prices from $1640 per sq.m (turnkey). Apartments from 33 sq.m to 81 sq.m
Installment plan and delivery of the house 06/2025.